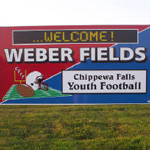 Chippewa Falls Youth Football
From, 2005 until I moved to Iowa in late 2011, I coached middle school football and was a referee for the CFYF. I really enjoy teaching the sport to youth and I wanted to give back to the league by giving them a fresh presence on the web. Site was designed in 2015 and will go live before the 2016 season.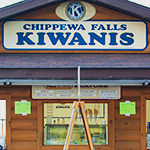 Chippewa Falls Kiwanis Club
I was contacted by members of the Chippewa Falls Kiwanis Club to update their web design. Before, it was very outdated and not user-friendly. After discussing what they would like with the new design, I was able to give them a great modern feel to their website and make it professional looking and user friendly. Site was designed in 2012.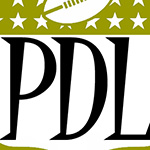 PREMIER Dynasty League
I put this in my portfolio not only because I take pride in it, but because I thoroughly enjoy taking care of it. All the graphics I did myself (excluding obvious player cuts, etc.) and reworked the CSS files to customize the template provided by MyFantasyLeague.com - I love it and I know my owners do, too.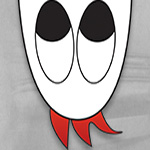 Bresina's Carry Out
This is a Photoshop splash page I did while in class at Kirkwood Community College. It is a real restaurant in my hometown, but I didn't actually create this for them to use. I based the design off of the look of their restaurant and from what I could grasp off of their Facebook page. I thought it turned out cool.
---
Graphic Design